This Week In Servo 134
2020-07-27 What's up with Servo for the week of 20 July 2020 - 27 July 2020
In the past week, we merged 69 PRs in the Servo organization's repositories.
The latest nightly builds for common platforms are available at download.servo.org.
Servo has been successfully integrated into 3d Unity scenes as a 2d browser plugin.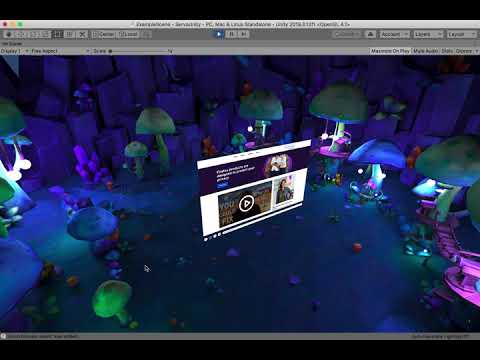 Our macOS nightly builds last week panicked on launch due to missing shared libraries. That issue has been fixed.
Planning and Status
Our roadmap is available online, including the team's plans for 2020.
This week's status updates are here.
Exciting works in progress
philip-lamb is creating a Unity embedding for Servo.
pcwalton is implementing support for CSS floats in the new Layout 2020 engine.
kunalmohan is implementing the draft WebGPU specification.
Notable Additions
New Contributors
Interested in helping build a web browser? Take a look at our curated list of issues that are good for new contributors!