These Weeks In Servo 61
2016-05-02 What's up with Servo for the weeks of 18 Apr 2016 - 02 May 2016
In the last two weeks, we landed 228 PRs in the Servo organization's repositories.
Planning and Status
Our overall roadmap and quarterly goals are available online.
This week's status updates are here.
Zhen Zhang and Rahul Sharma were selected as 2016 GSoC students for Servo! They will be working on the File API and foundations for Service Workers respectively.
Notable Additions
New Contributors
Get Involved
Interested in helping build a web browser? Take a look at our curated list of issues that are good for new contributors!
Screenshot
Screenshot of Firefox browsing a very simple page using Servo's Stylo style system implementation: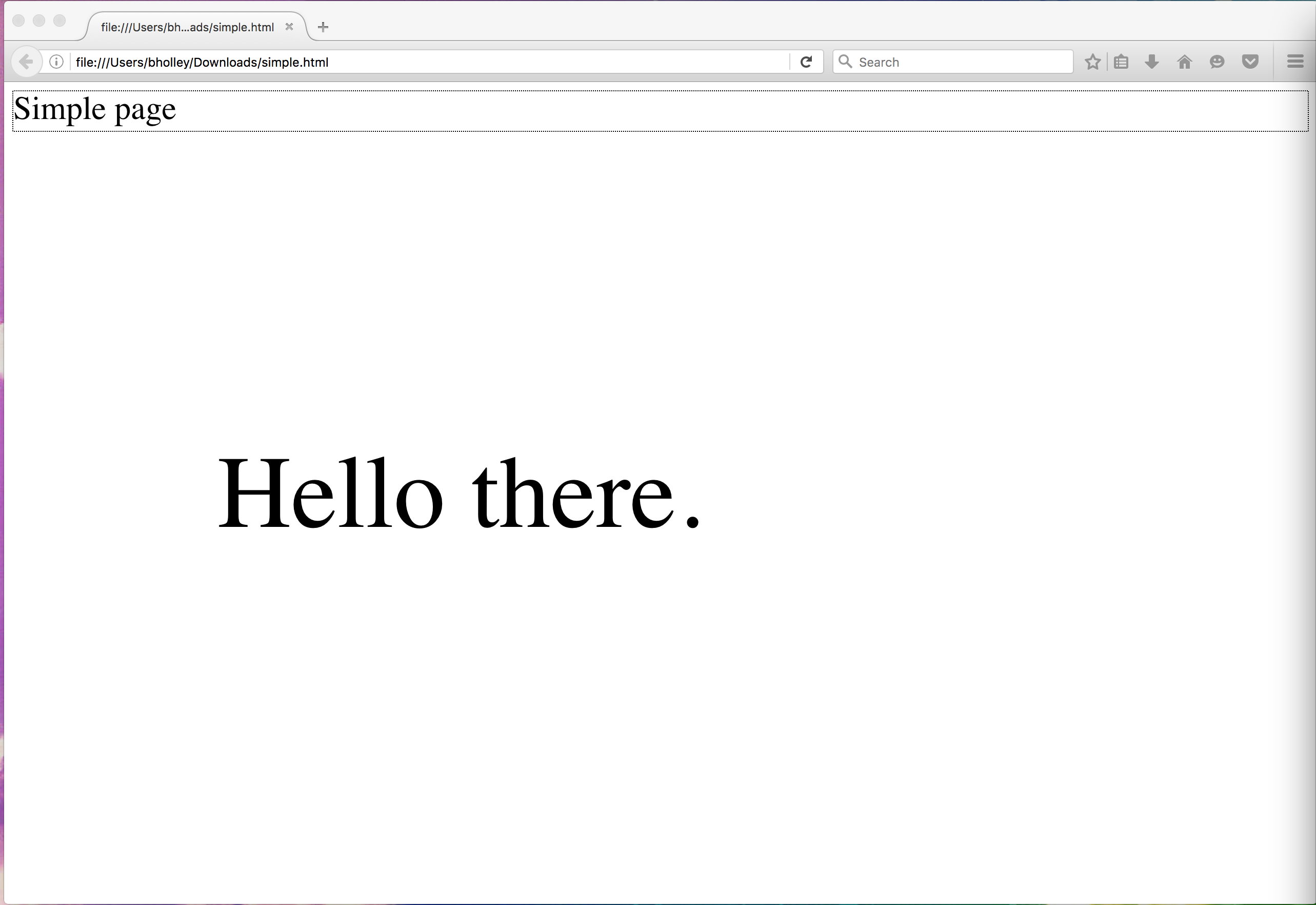 Logic error that caused the page to redraw after every HTML parser operation:
Meetings and Mailing List
Nick Fitzgerald made a thread describing his incredibly awesome profiler output for Servo: https://groups.google.com/forum/#!topic/mozilla.dev.servo/KmzdXoaKo9s